In these tough times, we're all feeling the pinch of the economy. That's why I had to share with you, dear readers, a legitimate money-making scheme that only requires a drive to one of the most scenic places on earth!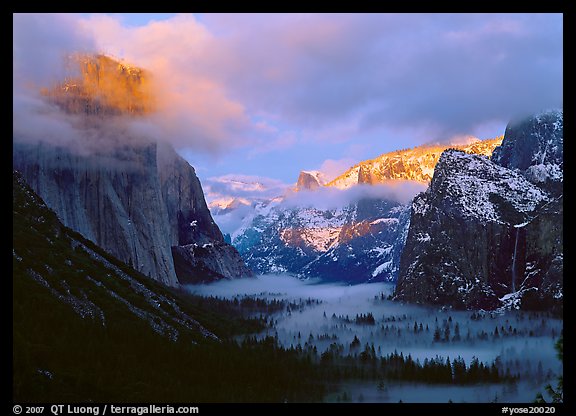 According to the
Yosemite Park Website
:

Temp-RATE-ture Promotion at Curry Village

Starting October 1, the lower temperatures drop, the lower rates get at Curry Village. Guests who book the Temp-RATE-ture Special will receive a rate in an unheated tent cabin based on the previous night's recorded low temperature.
Not bad, eh? But wait, it gets even better:
What if it is below zero? If the temperature drops below 0°F, we will pay you to stay in our tent cabins.
Whoa, seriously? You will PAY ME to stay in your unheated cabin? And all I have to do is freeze my arse off??? Awesome!
Who's in with me?