I'm sitting in my hotel room, ready for bed and settled in after a great first day at the
National Youth Workers Convention
in Sacramento.
This is the 6th time Gary and I have attended this convention, and it's always surprisingly refreshing to me how safe and free I feel alongside thousands of other youth workers. So, I come here seeking not just practical training, but spiritual refreshment in the arms of Jesus. Seriously, our joint times of worship are so sweet, I can't help but look forward to heaven.
A major highlight of the day was the exhortational teaching from
Bishop Sherwood Carthen
on the importance of a wilderness experience in the life of a leader. He referred to
Matthew 4:1
, which describes Jesus being led by the Spirit into the desert. Jesus' experience there in the desert was not easy: he was extremely hungry while fasting, and the devil showed up to tempt him mercilessly.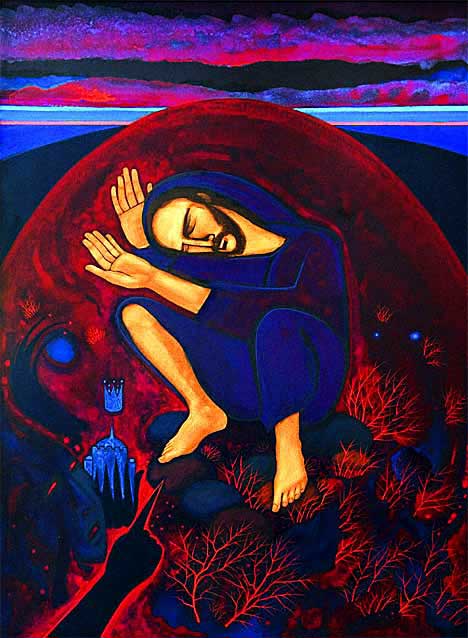 How many times do we ourselves experience times of need or frustration, and immediately look to place blame on God or feel sorry for ourselves? Perhaps, like in the life of Jesus, God wants to allow us to experience hard things to prepare us for the ministry he has in store for us ahead. Perhaps God is saying 'wait, I have better things waiting for you, trust me'.
Those of you who know me or have been following this blog are aware that I've been struggling with these feelings of frustration - I really felt challenged during Bishop Sherwood's teaching to obey that still, small voice saying "wait", to embrace brokenness, to trust God, that He has me right where I need to be right now. Only God can work through such a provocative challenge to bring peace.
Thank you, Lord.